"Matéria is a non-profit project, developed by chef João Rodrigues, that aims to promote national producers with good agricultural practices and animal production concerning nature and the environment, as fundamental elements of Portuguese culture."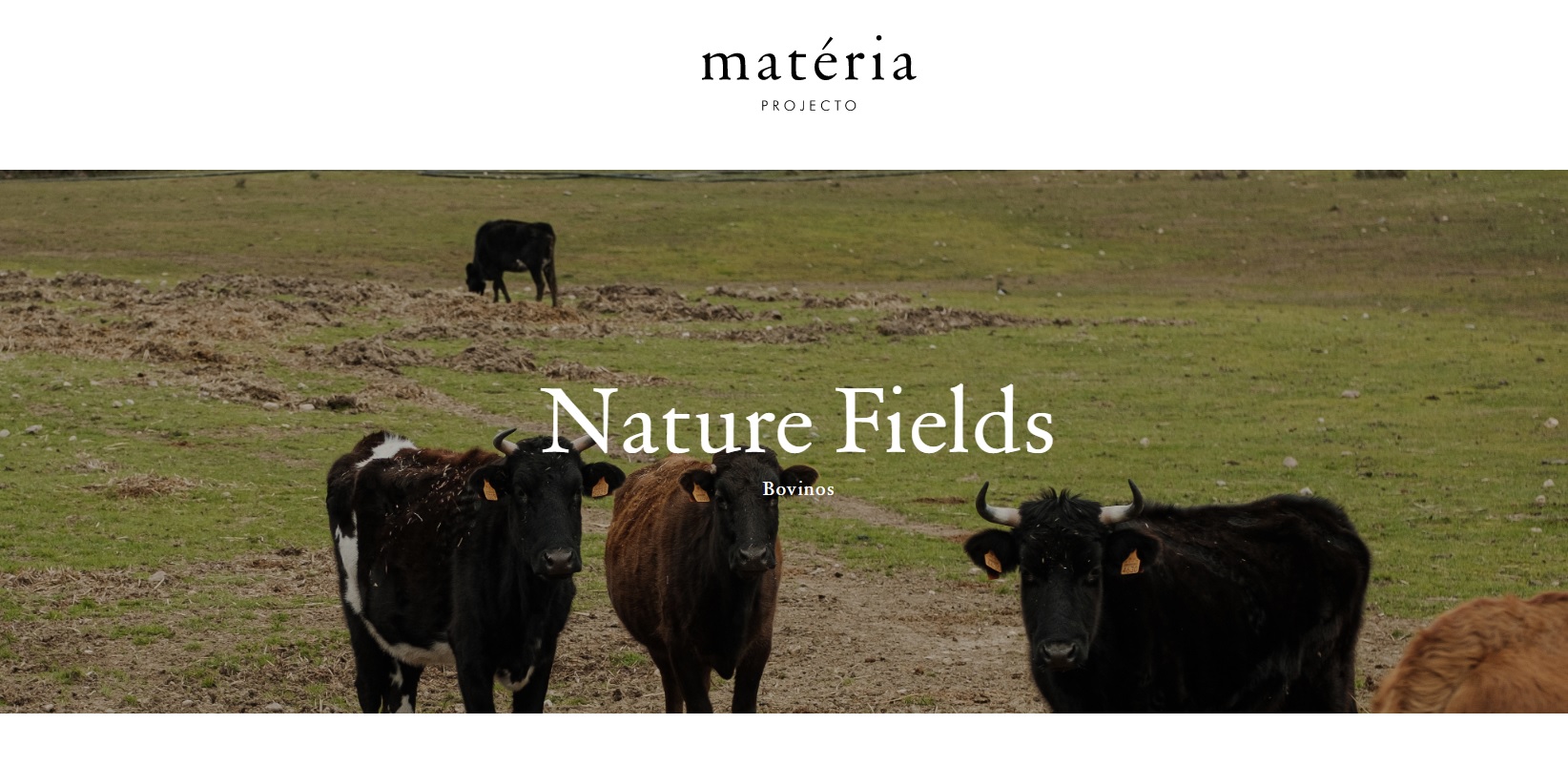 "Nature Fields, a company based in the heart of Beira Baixa and whose location is integrated into the Naturtejo Geopark, focuses on crossing breeds "to obtain meat that no one else has" in a deep commitment to nature and that, in the short term, it can be tasted in the context of the gastronomic aspect to be implemented, in the sense of "bringing chefs closer to the rural world".
Training in Animal Production Engineering is a decisive argument for Arlindo Cardosa, a farmer and businessman, to proceed with the purchase of Quinta da Várzea, in Idanha-a-Nova, in the district of Castelo Branco, and to create the epicentre of Nature Fields there. Founded on April 8, 2013, this business "is the support for crossbreeding of cattle breeds", an action that has undergone several phases based on a close commitment to nature or we were not in one of the municipalities that are part of the Naturtejo Geopark.
The debut of this business was made with the Brava cow, a Portuguese native, an option motivated by the rusticity that characterizes it. Later, Arlindo Cardosa opted for Montbéliards, a French breed chosen to mate with the former. The first offspring of both were crossed with the Limousine breed from the Limousin region, in France. The last offspring were generated from the cross between this breed and the Japanese Akaushi (Red Wagyu). (…)"
Bull Painting de Sharon Cummings
Tiago Santos
"7:30 am… Idanha-a-nova, a morning mist erupts through the green fields …
… Arlindo is a nature lover… I see him entering a cane field that overlooks the Ponsul River. I follow him at a distance, until I find him, smile and tell me to go down, make little noise … initially I don't understand, but he was watching birds accompanied by Lara, his pet dog, faithful and daring companion.
I had arrived the day before, there had been little time for us to talk about more abstract thoughts, I had just been delighted with a magnificent chorizo ​​steak matured for 30 days… Today was the day, the setting, the weather, the climate, the sound from Ponsul running sullenly with chirping of goldfinches and finches, I asked the question, I didn't expect the answer… Why do you do this?
I was talking about Arlindo's production method. 1.5 head of cattle per hectare. Food? Grasses that grow free like the animals that graze on them. He knows all the cattle that graze on the farm, they all have names, but his contact with Arlindo is minimal. He is an impartial spectator of the natural phenomena that occur in that space, cows and bulls of all possible species. Arlindo gives dignity to the animals it welcomes, gives them a green pasture, natural water and a UNESCO heritage meadow, our Meat do Prado. … "
See full article here (v.o.): etaste.pt | Vaca Libre